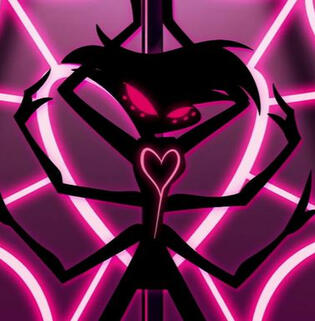 Colossal
---
- Colossal/Mallows
- Any pronouns
- Aroace
- Minor
---
---
Background from Helluva Boss. Profile art from "Addict" music video by VivziePop.
Introduction
Hello there! My name is Colossal, but you can call me by anything you wish. I alternatively go by Mallows, but I don't mind other nicknames. I'm your average traumatized innocent formal short air colossal muffin book!
I'm an aspiring artist and writer. I lean more to writing rather than visual arts, but I can also play the piano and find that music is another one of my passions. I love art in general!I honestly have the best friends ever. You know who you are. If you're reading this, then thank you for sticking with me through everything—I love you all!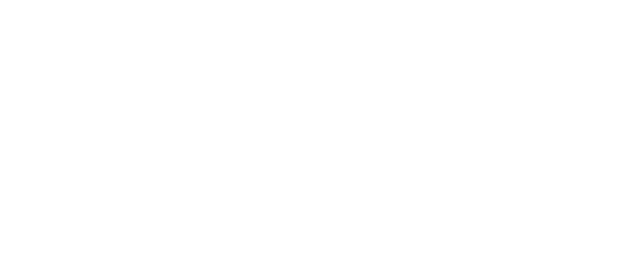 I'm currently obsessed with the rhythm game "maimai" (and also its unofficial mobile port, "AstroDX")!I also love listening to a variety of music, those of which can be found on the right. Current favorite song is "Princess♂" by TOPHAMHAT-KYO!
Fandoms and Interests
Those bolded reflect current major interests.
There Is No Game, Poppy Playtime, Bendy, Cuphead, Geometry Dash, FNAF, maimai, CHUNITHM
The Dark Crystal, Hazbin Hotel, Helluva Boss, Horimiya, Warriors, A Court of Thorns and Roses, Guillermo del Toro's Pinocchio, Murder Drones, Lackadaisy
DanTDM, Saberspark, BadBoyHalo, Skeppy, Tride, EazySpeezy, LowLevelLemmy, Ice Cream Sandwich, PolyMars
Vocaloid, Fandroid, vaultboy, KAYDEN, Caleb Hyles, CG5, Keenan Te, JVKE, Trickle, Kanaria, Ado, Will Stetson, Azari, Mafumafu, Anson Seabra, Conan Gray, Zachary Knowles, Tom Shawcroft, Alexander Stewart, FAKE TYPE.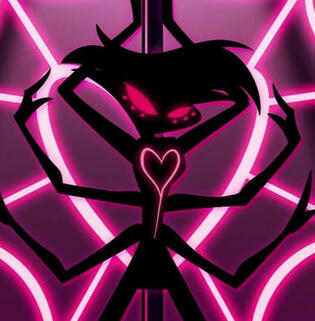 Colossal
---
- Colossal/Mallows
- Any pronouns
- Aroace
- Minor
---
---
Background from Helluva Boss. Profile art from "Addict" music video by VivziePop.
DO NOT INTERACT IF...
If you meet any criteria on this DNI list, it is probably best to keep away from me. There may be certain exceptions.
- You fall under the basic DNI criteria.
- You are against LGBT+ or BLM.
- You are a toxic stan or an extreme anti of any fandom.
- You support NFTs and/or are an NFT owner.
- You use AI art for profit.
BEFORE YOU INTERACT...
Things to take note of before interacting with me.
- I might not always respond promptly unless it's important. It doesn't mean that I'm deliberately ignoring you, it just means that I'm either busy or not in the mood.
- I prefer if tone indicators are used, as I'm not the best at reading tone. I myself use tone indicators a lot. Of course, this is not required, but is still preferred.
- Unless you know me IRL, please don't use my real name to address me.